Matching Funds Campaign Extended to Dec. 31
December 17, 2019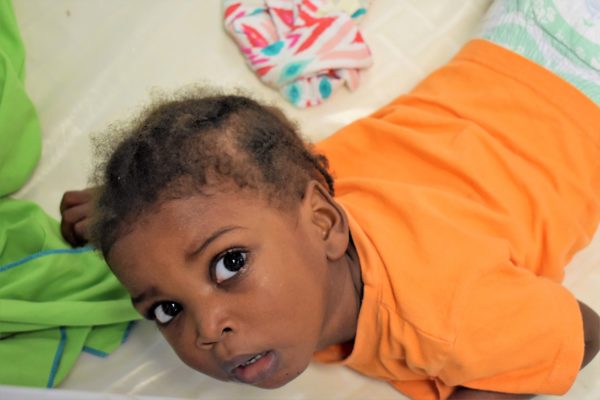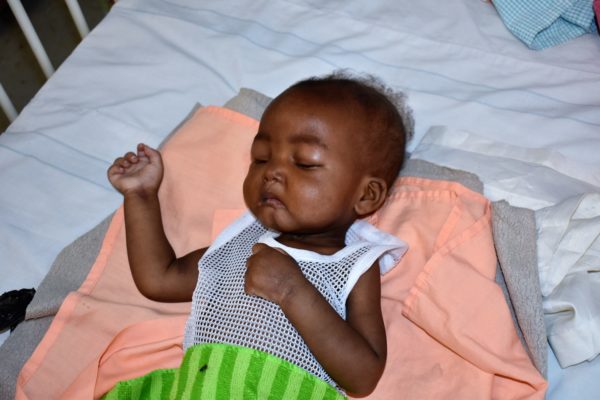 Thanks to the generosity of a few benefactors, we have been able to extend a matching fund campaign to the end of December. If you are a new donor or did not give during the last fiscal year (Sept. 30, 2018—Oct. 1 2019), every financial contribution you make will be matched dollar for dollar. Donate $10, $100, $1,000 or more—whatever the amount, it will be matched. Every little bit helps, no matter how small.
The little girl pictured above has muscular dystrophy and cannot walk. The baby boy suffers from severe malnutrition. Both were recently abandoned at Justinien University Hospital by their parents, who could not afford to care for them. Life has become harder for people in Haiti in the face of double-digit inflation and the political instability that the country is currently experiencing. For all its challenges, JUH is often one of the only options for the very poorest people in the community to receive the care they deserve—which is why we work hard to support their ability to provide care for these children, and for many others like them.
Please donate today by clicking here or sending a check to: Konbit Sante, 362 US Route 1, Falmouth, ME 04105. Help us give these children and others the chances they deserve.