Happy Father's Day!
June 16, 2021
Father's Day in the US is celebrated on June 20th and in Haiti on June 27th! Father's Day is celebrated worldwide to recognize the contribution that fathers and father figures make to the lives of their children and families. Many factors contribute to men having to raise their children collectively and alone and today we want to thank the fathers who support their children lovingly and unwaveringly.
From June 1 to July 17, Konbit Sante is hosting a virtual fundraising event, We Walk with Haiti, to raise funds for our work in Haiti—not just concerning COVID-19, but for ongoing healthcare system strengthening in pediatric care, communicable disease prevention, prenatal and postnatal care, community outreach education and immunization, and more. This event is our only summer fundraiser, and we rely on it to cover a significant portion of our annual budget. Participants from all over the U.S. and the world are encouraged to support Konbit Sante via online fundraising.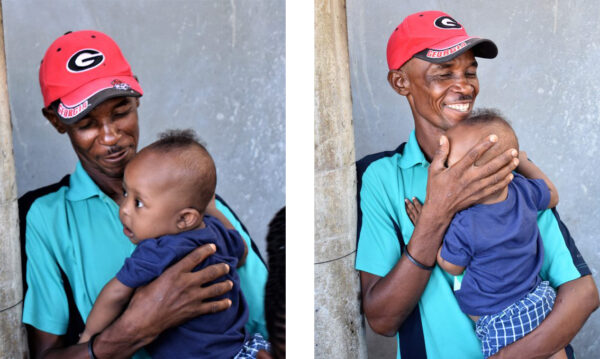 In honor of Father's Day, please consider donating to our We Walk With Haiti Fundraiser! You can join our global campaign by creating your personal fundraising page or by donating directly to the overall campaign or by becoming a sponsor on our website.
Creating a personal fundraiser is easy—you don't even have to commit to any amount; just fill in a few text boxes, share with your contacts, and ask them to donate money in your name. Visit konbitsante.org/we-walk-with-haiti and click "Walk with Us" to set up a personal fundraising page. Sponsorships start at $500, and each level includes benefits, including exposure on our social media platforms, prominent logo placement on our webpage's homepage, and more. Visit tinyurl.com/WWWH-SponsorshipLevels to view the available sponsorship levels.
We wish all the fathers around the world a Happy Father's Day. We thank you for supporting Konbit Sante in our work in Cap-Haitien, Haiti.