We Walk With Haiti 2021
July 2, 2021
This summer, Konbit Sante is hosting a virtual fundraiser to raise funds for our work in Haiti. For more than a decade, Konbit Sante has hosted the Maine Walks with Haiti 5K walk/run in Portland, Maine, to build a sustainable health system in northern Haiti. It is our largest virtual fundraiser and its success is essential to funding our work throughout the year.
In response to restrictions on social gatherings necessitated by the COVID-19 pandemic, Maine Walks with Haiti has been temporarily rebranded to We Walk with Haiti. We have decided to keep the event virtual this year to ensure that supporters can participate as safely as possible.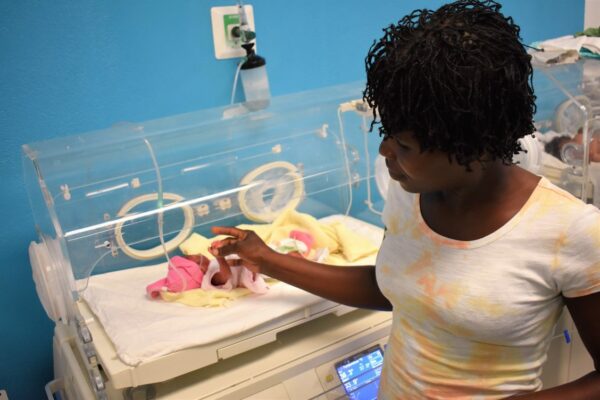 The funds raised not only go towards COVID-19 efforts, but also for ongoing healthcare system strengthening in pediatric care, communicable disease prevention and abatement, prenatal and postnatal care, community outreach education and immunization, and more. We rely on this fundraiser to provide a significant portion of our annual budget.
You can join the global campaign by creating your own personal fundraiser on our website or by becoming a sponsor. Creating a personal fundraiser is easy—you don't even have to commit to any amount; just fill in a few text boxes, share with your contacts, and ask them to donate funds in your name. Visit the We Walk with Haiti campaign page to set up a personal fundraising page. Sponsorships start at $500, and each level includes benefits, including exposure on our social media platforms, prominent logo placement on our webpage's homepage, and more.
We recognize that this past year has been trying for everyone, and we welcome any level of support you can give. Every bit helps, no matter how small.