It's halftime!
July 6, 2023
It's halftime in the STAND WITH HAITI. MOVE WITH KONBIT. fundraiser, and we're half way to our goal of raising $50,000 by July 31.
Thank you to all who are out on the trails, paddling, reading, and spreading the word about Konbit Sante. And a huge thank you to the 164 donors who have joined the effort so far.
Team Traverse sends this report:
     Just wanted to send along "the proof is in the pudding" (or in this case, in the photos…) to verify our recent 25+ mile trek in an effort to raise both funds for Haiti and awareness of Konbit Sante's work.
Although Team Traverse has completed our walk for this year, we haven't quite met our fundraising goal. If you were considering donating, you have another month to contribute to the fundraiser to support Konbit's wonderful work. Thank you so much to all those who have given so generously already.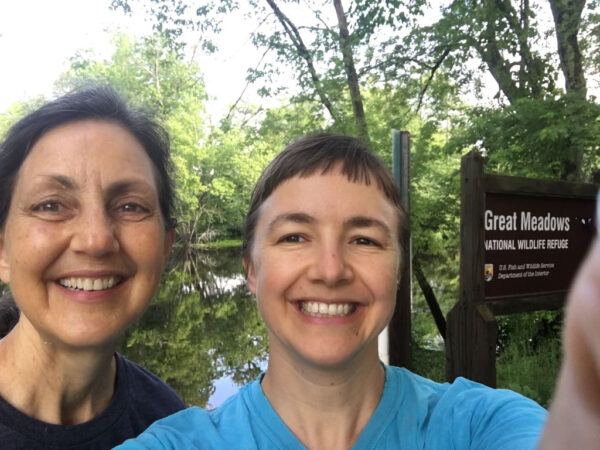 Sheri and Laura at the Great Meadows National Wildlife Refuge.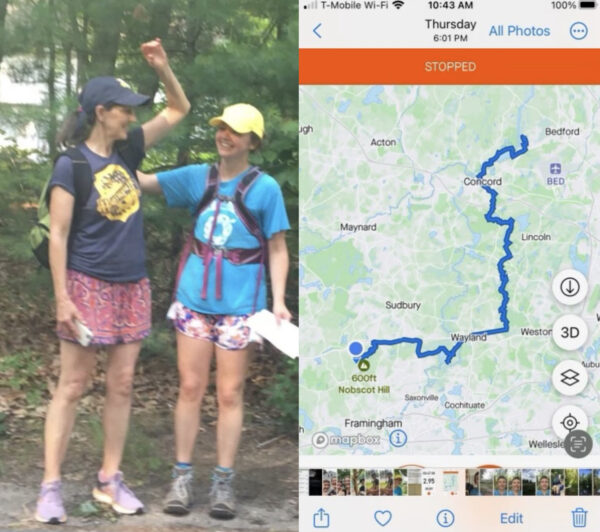 What an accomplishment. Congratulations!
Thank you to Sheri and Laura of Team Traverse!
Every donation counts – large or small – so please donate today and join the movement to STAND WITH HAITI. MOVE WITH KONBIT. You can donate to Team Traverse, to another individual or team, or directly to Konbit Sante.
Please check up on the recent progress of all our outstanding (pun intended) individuals and teams HERE and give someone a boost.